About the Competition
Vasundhara – The Green Society, Law College Dehradun Faculty of Uttaranchal University, presents 'Amendment writing Competition'. You are given a veto power of making anyone Amendment in Environmental Protection Act, 1986.
Theme: Provisions of EPA 1986 and prosecution against environmental crimes
Prizes
After the successful submission of the Document, all the participants would be awarded a Certificate of Participation.
The winner would be awarded a Cash Price of Rs. 1,000 and a Certificate of Merit.
Registration
The prospective participants would have to register themselves by using the link provided: https://forms.gle/CNLFFwAsobzjQtB36
This link will directly guide them towards the 'Google Form', asking for their personal details and a screenshot of the registration fees.
Registration Fees:
One Author: Rs. 100/-
Two Authors: Rs. 150/-
Payment Details:
Google Pay: 7302240252
UPI: bitukumar016@oksbi
Note: After making a successful payment, screenshot of the payment made has to be uploaded in the registration form.
Submission Guidelines
Following rules are to be followed during the competition, if not done so, the consequence would involve disqualification from the competition:
The word limit shall be 500 – 800 words.
Language should be in English only.
Plagiarism level SHOULD NOT EXCEED 15%.
Co-authorship is allowed up to 2 people.
The body of the email during submission should contain the following:
Salutation
Topic of the amendment
Name of the author
Qualification of author along with details
Contact number and Email ID of author.
Declaration has to be signed and attached along with article.
No participants can make more than one submission. The submission should be made only in"Docor. docx".
Important Dates
Registration Starts: 14th November 2021
Registration Ends: 22nd November, 2021
Deadline for Submission: 30th November 2021
Results Declaration: 17th December 2021
Contact Details
Sagar Tiwari: (+91 63943 90711)
Harsh Tyagi: (+91 89543 40483)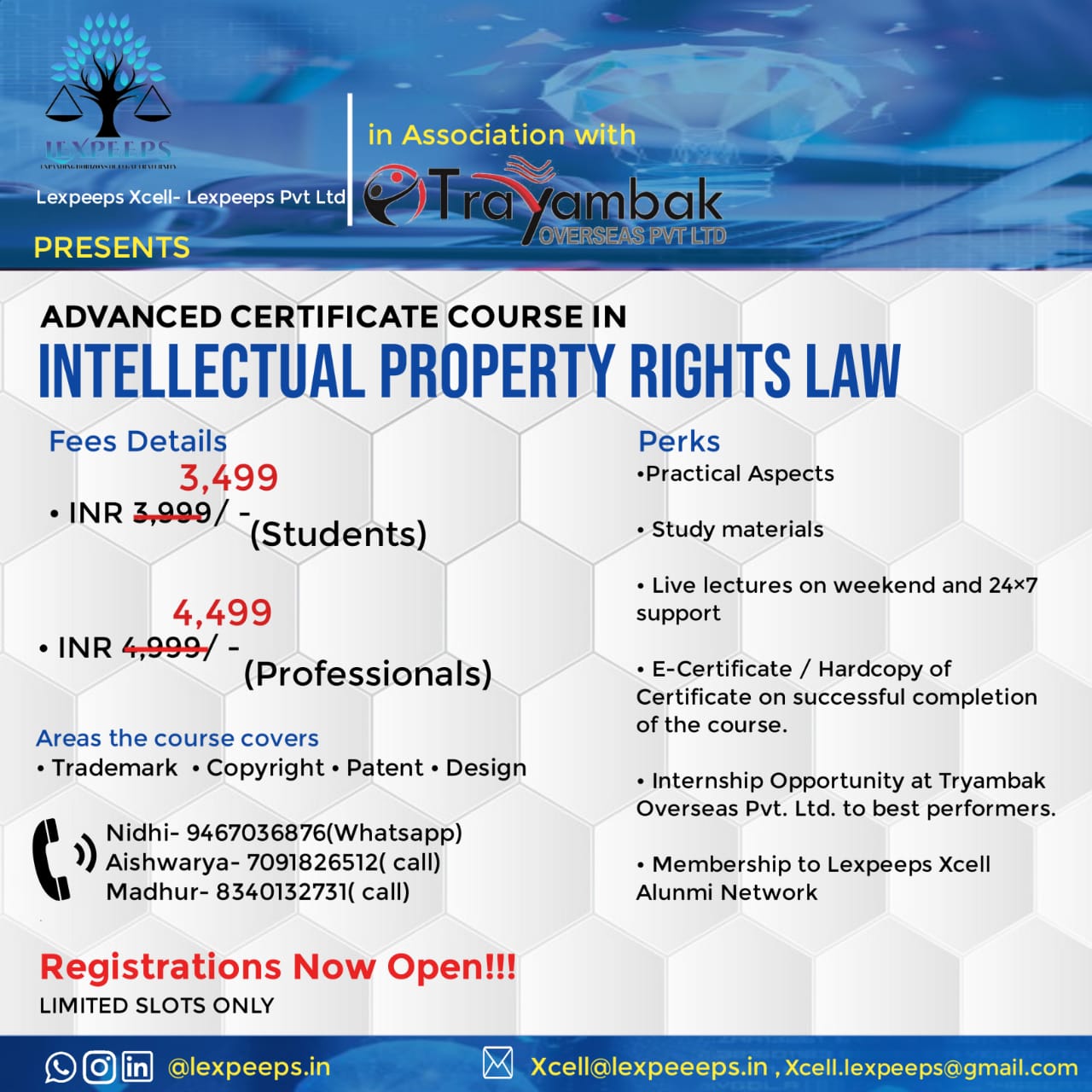 WhatsApp Group:
https://chat.whatsapp.com/GRdQLsHRwmB7QVRmS3WK
Telegram:
LinkedIn:
https://www.linkedin.com/company/lexpeeps-in-lexpeeps-pvt-ltd