Kerala Law Academy is organizing its 32nd All India Moot Court Competition, 2023 through the virtual mode from February 8 to 11, 2023.
ABOUT
Kerala Law Academy also referred to as the Kerala Law Academy Law College is a self-financing law college in Thiruvananthapuram, Kerala, India.
This is the 32nd Edition of the Annual Moot Court Competition for the Kerala Law Academy Trophy. It is also one of the oldest competitions in the country and it is acclaimed by the academic community as well as by the legal circles as a trendsetter and one of the most prestigious Moot Court Competitions organized in our country.
The competition has grown in prominence over the years and today it occupies a unique place in the National Calendar of Moot Court Competitions.
ELIGIBILITY
Participation is open to All Universities/ Law colleges/ Law schools in India.
REGISTRATIONS
The team intending to participate must register by submitting the duly filled Proforma provided on the Kerala Law Academy Website.
The amount can also be sent through a Demand Draft for Rs 4000/- drawn in favour of "Kerala Law Academy Moot Court Society" payable at Thiruvananthapuram, to "The General Secretary, Kerala Law Academy Moot Court Society, Kerala Law Academy Campus, Peroorkada, Thiruvananthapuram 695005".
Rs 4000/- per team.
AWARDS
Best Team
Second Best Team
Best Student Advocate
Second Best Student Advocate
Best Lady Advocate
Best Memorial
The winner will be awarded the KLA Trophy & other trophies, certificates and a cash prize of Rs. 1,00,000 (Rupees One lakh only) and the Runners-up will be awarded a trophy, certificate and a cash prize of Rs. 50,000 (Rupees Fifty Thousand only).
Other prize holders will be awarded trophies and certificates.
All the participants will be awarded E-certificates of participation.
MODE
The competition is conducted through the online platform ZOOM. The Meeting ID, Password and Link will be communicated to the teams via email or WhatsApp group 25-15 minutes before each round in which they are participating.
All the participating teams should have good access to the internet and be able to access the above said online platform with a good camera. This is a mandatory requirement for participation.
IMPORTANT DATES
Registration – on or before 25th January 2023
Online Desk Registration – 02:00 pm, 8th February 2023
Inaugural Function – 05:30 pm, 8th February 2023
Briefing Session and Pick of Lots – 07:00 pm, 8th February 2023
Preliminary Round 1 – 08:30 am, 9th February 2023
Preliminary Round 2 – 02:00 pm, 9th February 2023
Pre-Quarter Round – 11:00 am, 10th February 2023
Quarter Final Round – 03:00 pm, 10th February 2023
Semi-final Round – 10:00 am, 11th February 2023
Final Round – 02:30 pm, 11th February 2023
Valedictory Function & Prize Distribution – 05:00 pm, 11th February 2023
IMPORTANT DATES
CONTACT DETAILS
In case of any queries, please contact mcs[at]keralalawacademy.in or any of the following:
Dr Dakshina Saraswathy, Assistant Professor & General Secretary, Moot Court Society, Phone Number: +91 9744169215
Prajitha P.G. – 7994561860, Assistant Professor, Kerala Law Academy
Darsana S. Thampi – 8086406054, Assistant Professor, Kerala Law Academy
Arun V. Unnithan – 9446348413, Assistant Professor, Kerala Law Academy
Sachin B. – 9446668991, Assistant Professor, Kerala Law Academy
https://keralalawacademy.in/forms/32nd-all-india-moot-court-third-virtual-competition-2023/
Disclaimer: All information posted by us on Lexpeeps is true to our knowledge. But still, it is suggested that you check and confirm things on your level.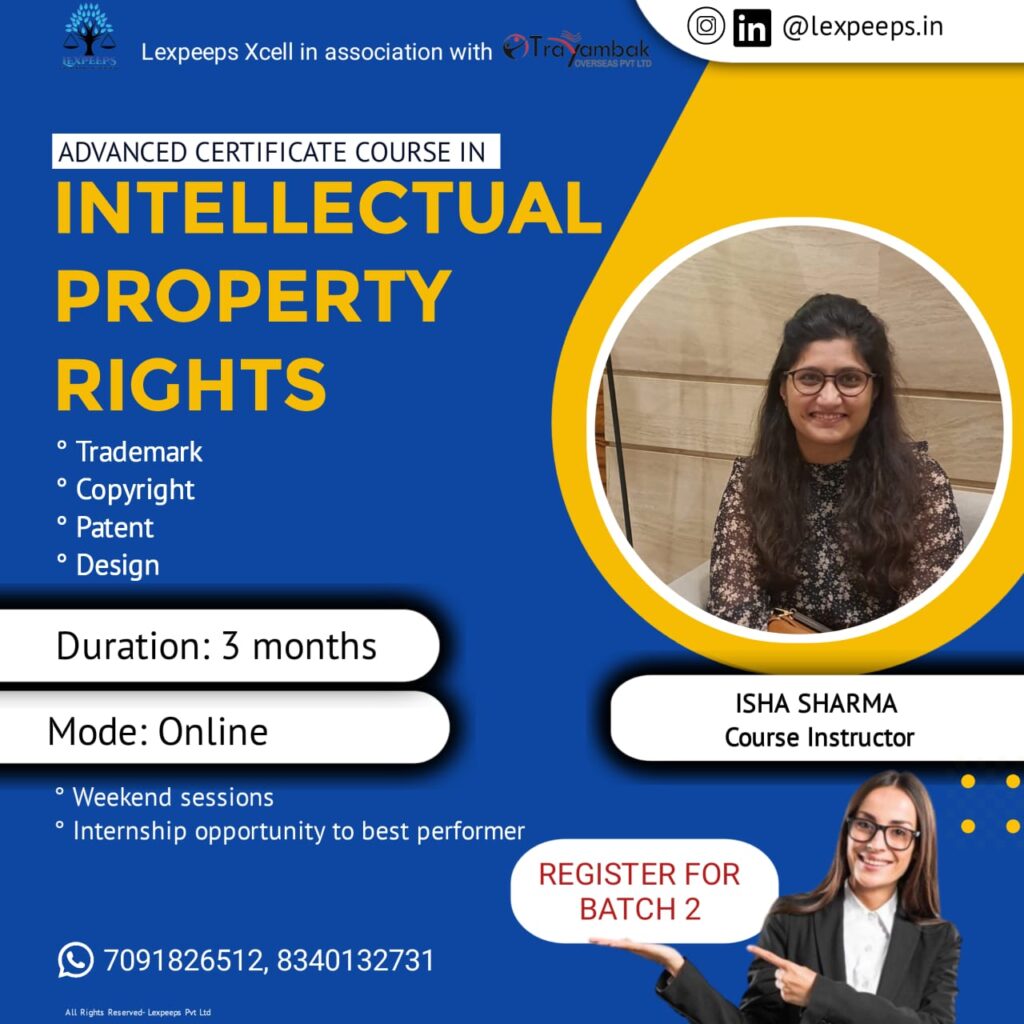 WhatsApp Group:
https://chat.whatsapp.com/G4bxdgRGHY8GRzOPSHrVwL
Telegram:
LinkedIn:
https://www.linkedin.com/company/lexpeeps-in-lexpeeps-pvt-ltd