Opportunity Details
It is with this objective that MoHUA is launching 'The Urban Learning Internship Program (TULIP)'
with the intention to match opportunities in ULBs and smart cities with learning needs of fresh graduates. The program intends to fulfil the twin goals of providing hands-on learning experience to fresh graduates as well as benefitting States, ULBs and smart cities with infusion of fresh energy and ideas to solve critical challenges. With this initiative, urban India will be able to harness its demographic dividend as the country attempts to leapfrog into a 5 trillion-dollar economy.
Objective
To provide a platform for
• Short-term exposure to fresh graduates to enhance their professional development through experiential learning with ULBs and smart cities.
• Harnessing fresh energy and ideas towards ULBs and smart cities endeavours to solve critical challenges.
Eligibility Conditions (updated as on 20/12/2020)
Open only to Indian citizens.
Graduates/Post-graduates/Diploma/PG Diploma/Advanced Diploma students who have completed their course are eligible to apply.
In light of the COVID-19 pandemic, following relaxations will be provided until 30th September, 2021:
Applicable only to graduates: Not more than 36 months should have passed from the date of declaration of final year results to the date from which the internship is sought.
Candidates whose final year results are awaited due to Covid-19 are also eligible to apply. However, the release of their internship certificates will be subject to production of education certificate(s)/ degree to their respective ULBs/Smart Cities/Parastatal authorities.
Duration
• The duration of the internship will be a minimum of 8 weeks up to 1 year
Procedure to Apply
Details of internship positions will be made available on the TULIP Portal. Applications for internships will be accepted through the portal only.
The application must contain a recommendation from the competent authority of the concerned academic institution where the candidate has pursued her/his studies. Applications received without such recommendations will not be entertained.
The applicant is required to submit a synopsis on urban issues in (not more than 1,000 words) along with his/her application. The synopsis should broadly cover a brief about the applicant's areas of interest, proposed area of work, and objectives for undertaking the internship.
Perks
For more details, visit-
https://internship.aicte-india.org/register_new.php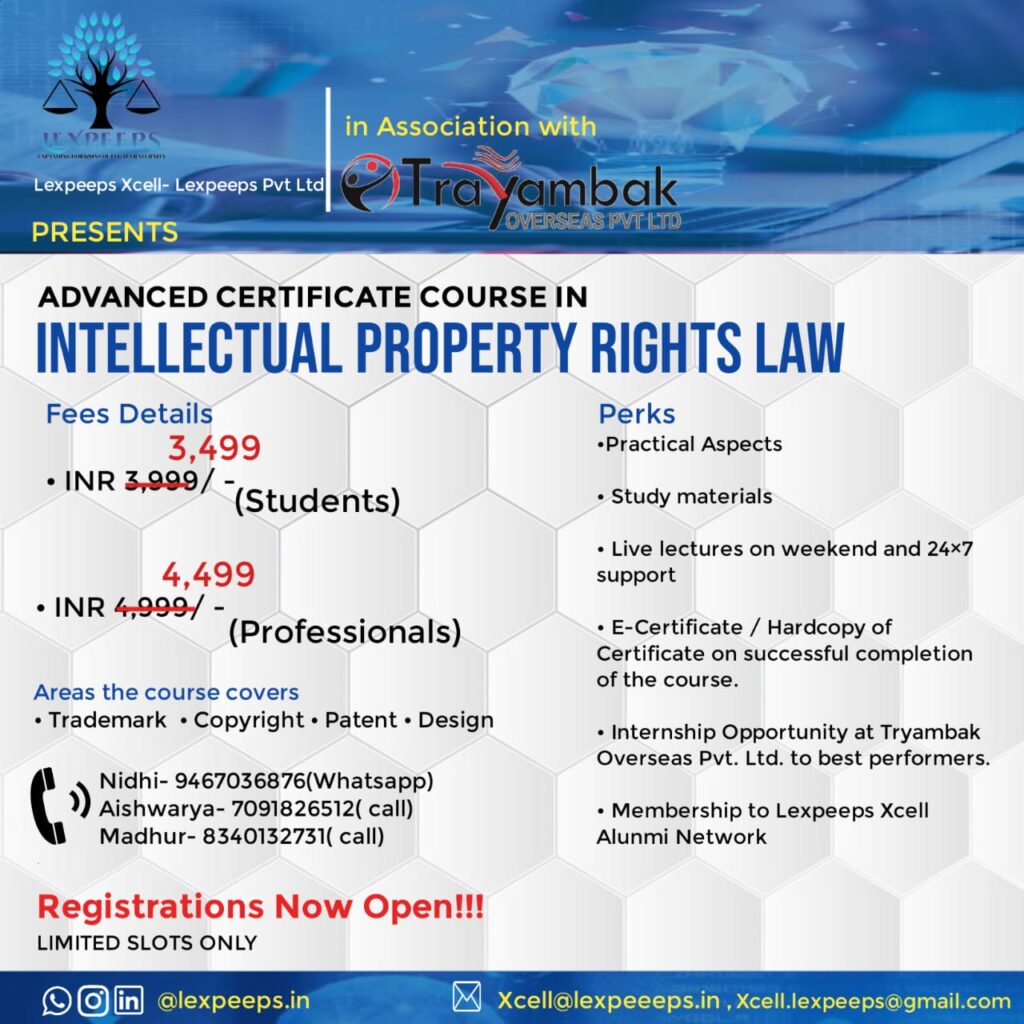 For regular updates, join us:
WhatsApp Group:
https://chat.whatsapp.com/GRdQLsHRwmB7QVRmS3WK
Telegram:
LinkedIn:
https://www.linkedin.com/company/lexpeeps-in-lexpeeps-pvt-ltd