About the company
Media.net is a technology company comprising of 1250+ employees focused on developing innovative monetization products for digital publishers and advertisers.
Media.net's vast product suite leverages a strong foundation of best-in-class contextual targeting and an unmatched capability to unify disparate marketplaces to maximize competition and value for publishers and marketers. Media.net offers exclusive access to Yahoo! Bing's Contextual Ads Program featuring billions of dollars of search demand, allowing publishers premium display to search and native ad formats with strong visibility metrics. Media.net also has the industry's first server-side header bidding platform that maximizes yield with no compromise to the user experience.
We provide our publisher clients with expert advice, comprehensive access to the best monetization opportunities, and outstanding execution via highly customized solutions across all advertising formats – programmatic, search, native, content, video, mobile, local and social ads.
Job Description
Work Location: Mumbai (Andheri East)
Work Timings: 2 PM to 11 PM.
About The Role
As an Compliance Analyst, you will be responsible for the following:
• MIS and report generation.
• Review, analyze and summarize miscellaneous reports and spreadsheets.
• Ensure that our publishers are conducting daily
operations in adherence to our program policies and all other relevant laws and regulations.
• Handle administration of compliance issues that arise in transactions/operations.
• Monitor and enforce acceptable usage policies in cases of system abuse, illegal usage, misrepresentation etc. Run investigative background checks to ensure authenticity of our publishers.
• Closely work with the Business Development Specialists and support team to ensure smooth functioning of the business.
• Assist other members on ad hoc Legal & Compliance related projects as required
• Constant learning of concepts pertaining to Internet Advertising.
What skills and experience do you need?
Lawyer with 1 to 2.5 years experience in compliance (statutory/ regulatory) or a corporate legal role.
• Experience with Legal Interpretation
• Knowledge of Microsoft Office
• Legal research skills
• Logical Thinker
• High level of drive, initiative and self-motivation
• Good interpersonal skills Aptitude & willingness to learn technology
• Excellent communication and drafting skills
How to Apply?

https://www.linkedin.com/jobs/view/2739760447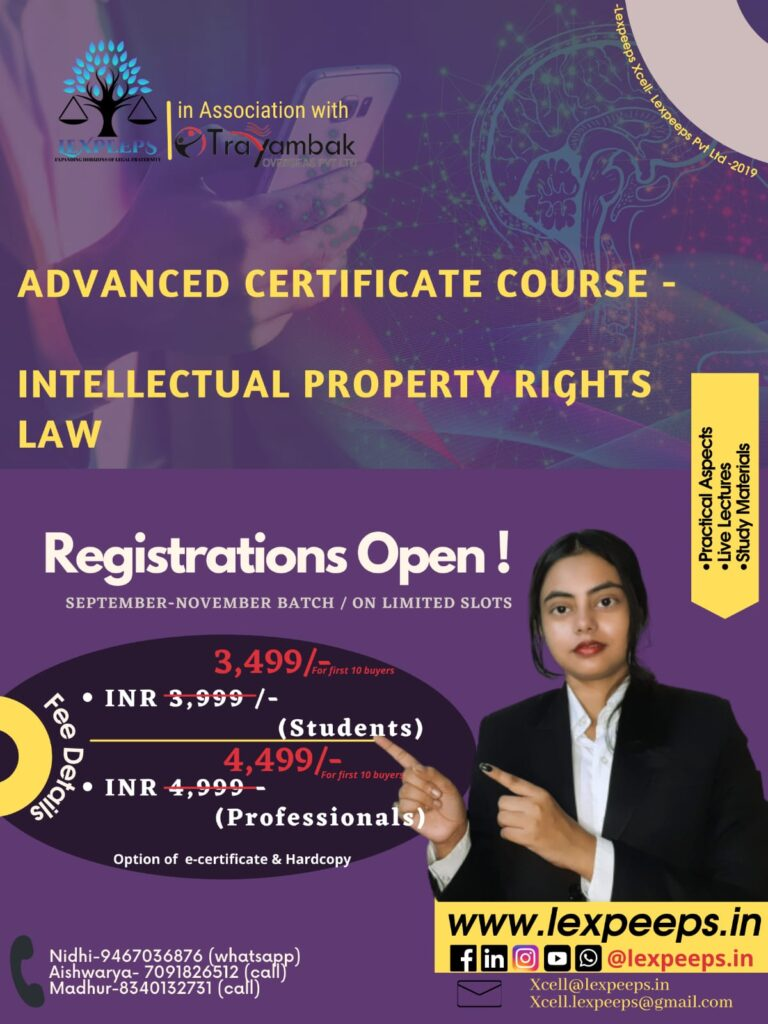 For regular updates, join us:
WhatsApp Group:
https://chat.whatsapp.com/GRdQLsHRwmB7QVRmS3WK
Telegram:
LinkedIn:
https://www.linkedin.com/company/lexpeeps-in-lexpeeps-pvt-ltd