About the Company
LEXIS AND COMPANY is a full-service law practise with offices across India that offers creative legal solutions to clients across the globe. The firm provides a wide range of legal services. They have offices in Mumbai and Lucknow, as well as network offices in Bangalore, Hyderabad, Pune, Chennai, Kolkata, and Goa. Intellectual property rights, pharmaceuticals and healthcare, start-ups, e-Commerce, banking and finance, taxation, infrastructure and real estate, technology, media and telecommunication, corporate and commercial law, family law, and immigration services are among the areas in which LEXIS AND COMPANY has experience and expertise.
About the Job Opportunity
Lexis and Company is inviting applications for the Junior Associate for their Janakpuri branch. For more details visit :- http://www.lexisandcompany.com/2022/03/LAC-JA-L-2.html.
Specialize in legal cases including all sorts of civil, criminal, and allied cases, according on the needs of the client.
Contact customers by phone, email, or any other means and respond to their legal questions in accordance with their needs.
Arrange a face-to-face session as well as provide legal guidance and consulting to clients based on their needs.
Interview clients/witnesses to gather case facts in accordance with the client's needs.
Correlates results and prepares the case, as well as drafting the case petition, legal research, and other case-related papers as needed by the client.
Prepare, submit, distribute, or post notices / complaints in accordance with the client's requests.
As per the client's instructions, file the appropriate case/petition/complaint.
Conduct casework, including witness examination and cross-examination, as required by the client.
As required by the client, summarise and present the client's case to relevant courts of law, tribunals, or other public or government agencies.
Interns should be guided, mentored, and trained.
Location
Janakpuri,Delhi
CTC
Rs. 5000/- per month
Eligibility
LLB graduates who are enrolled as advocates with any state bar council are required.
Advocates with AIBE clearance or an extra qualification such as an LLM or CS will be favoured.
Up to one year of post-qualification experience is required. Candidates should be familiar with and have experience with drafting, filing, miscellaneous work, and appearing in various cases in India's district courts.
Perks
Since the first day of employment with the firm, all official expenditures, notably travel allowance for official purposes, will be provided.
Deadline for Applying
Rolling basis
Guidelines for applicants
Applicants from Delhi should apply if they are available for a physical interview at our office in Janakpuri, New Delhi. Applicants from other states, such as Uttar Pradesh and Haryana, are not eligible to apply. Applicants who work in private practise are not eligible to apply. Any knowledge earned through online, virtual, or work-from-home modes will not be considered for this category. Applicants seeking an internet employment, a work from home job, a freelancing job, or a part-time job should not apply.
How to Apply?
Interested candidates may apply by sending resume and Bar ID at their official whatsapp number: +91-9051112233 along with the Job Code LAC-JA-LEVEL-2.
Disclaimer: All information posted by us on Lexpeeps is true to our knowledge. But still, it is suggested that you check and confirm things on your level.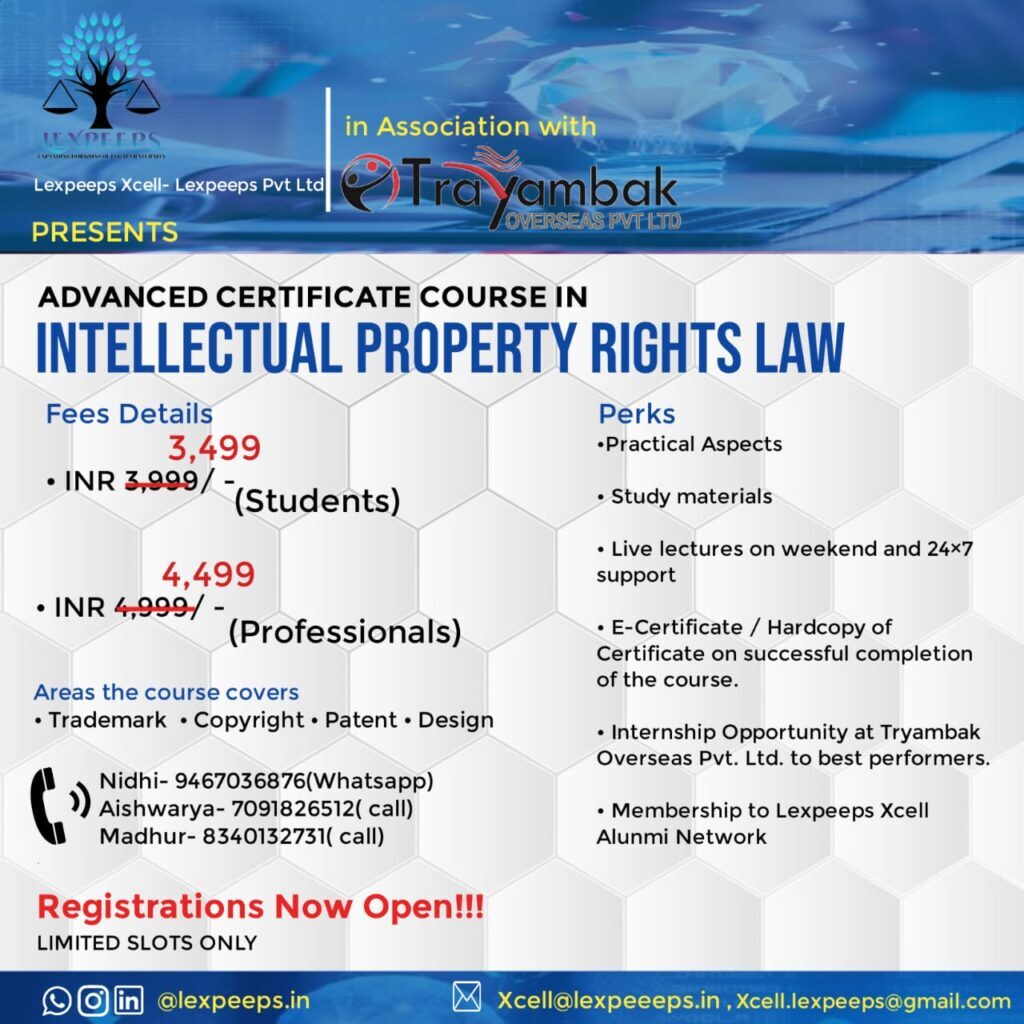 For regular updates, we can catchup at-
WhatsApp Group:
https://chat.whatsapp.com/GRdQLsHRwmB7QVRmS3WK
Telegram:
LinkedIn:
https://www.linkedin.com/company/lexpeeps-in-lexpeeps-pvt-ltd