About Siddharth Rao Law Chambers
A full-service law chamber, primarily handling matters at High Courts of Telangana and Andhra Pradesh, National Company Law Tribunal, Hyderabad and Amaravati Benches, Commercial Courts and Arbitrations; with matters at Consumer Commission, Electricity Commission, Debt Recovery Tribunal, Central Government Industrial Tribunal and Labour Courts.
The office specializes in matters relating to money laundering under Prevention of Money Laundering Act, Prevention of Corruption Act, Benami transactions and financial crimes under Indian Penal Code and is currently on retainer with a public listed steel company and a film production company advising them on legal affairs and contractual matters.
K. Siddharth Rao holds B.A., LL.B. from NUJS, Kolkata (2011) and an LL.M. from Erasmus University, European Union (2016) on scholarship. He has practised law in the chamber of Mr. S. Niranjan Reddy, Sr. Counsel, before setting up an independent law chamber in January 2018.
Official Address: 1st Floor, Plot No. 89, Road. No. 9, Jubilee Hills, Hyderabad – 500 033.
About the Internship
The role is intended to be an opportunity with substantial room for impact, learning and growth for young lawyers looking to gather experience in a chamber that has a diverse and expansive practice.
This will be treated as an assessment internship, based on the candidate's performance and work, he/ she will be offered a position as legal associate at the firm.
Qualifications
5th Year law students interested in general litigation practises, with a pre willing to research, draft, and assist in litigation.
Stipend
A stipend will be paid depending on experience and performance.
Internship Duration
Duration of Internship 4 to 6 months.
Procedure to Apply
Interested candidates may send their Resume/CV to the gven mail Address: samhith.padmanayaka@srlc.co.in and shreya.naik@srlc.co.in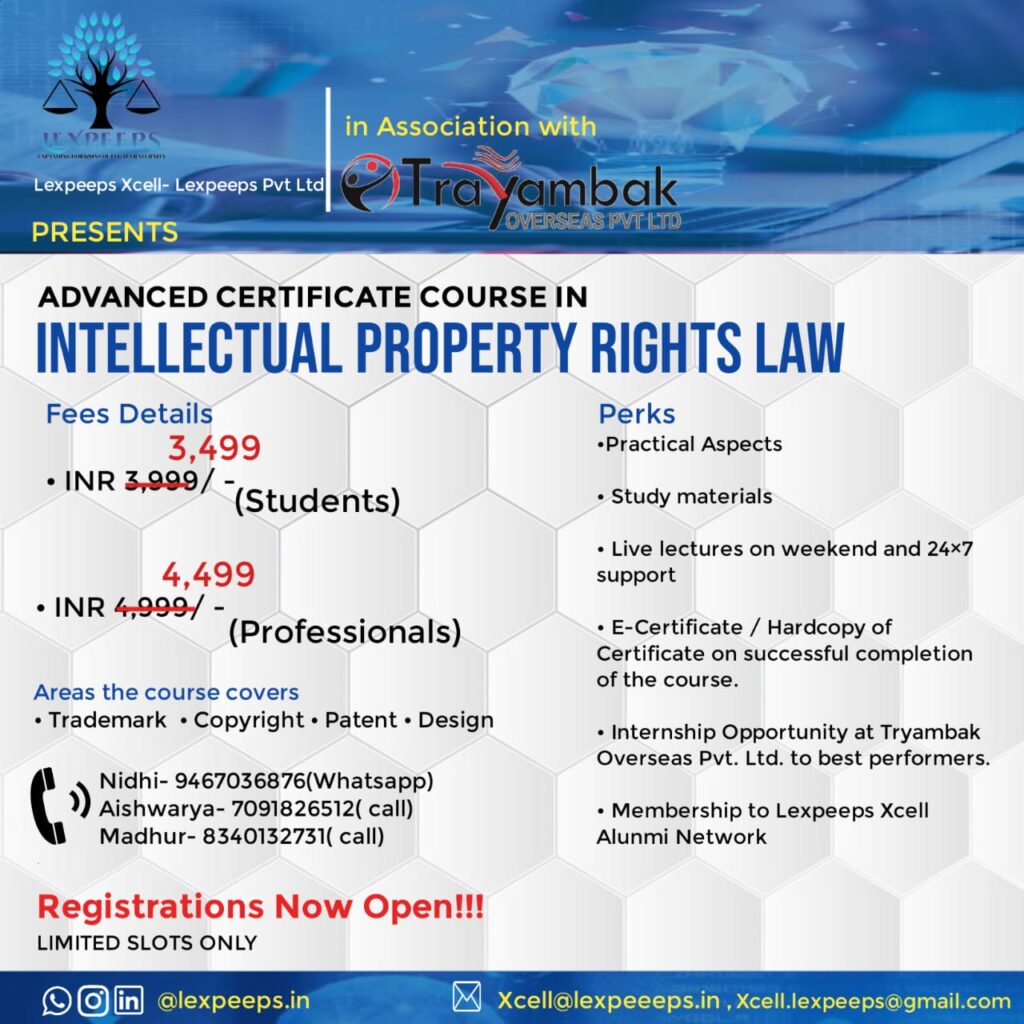 For regular updates, join us:
WhatsApp Group:
https://chat.whatsapp.com/GRdQLsHRwmB7QVRmS3WK
Telegram:
LinkedIn:
https://www.linkedin.com/company/lexpeeps-in-lexpeeps-pvt-ltd