Details of Celebal Technologies
Celebal Technologies is a premier software services company in the field of Data Science, Big Data and Enterprise Cloud. Celebal Technologies helps you to discover the competitive advantage by employing intelligent data solutions using cutting-edge technology solutions that can bring massive value to your organization. The core offerings are around "Data to Intelligence", wherein we leverage data to extract intelligence and patterns thereby facilitating smarter and quicker decision making for clients.
About the opportunity
Internship Opportunity at Legal Department of Celebal Technologie.
Qualifications
Candidates with below credentials will be preferred:
1. law student currently pursuing 4th / 5th year of the five-year LL.B. programme or 3rd year of the three-year LL.B. programme;
2. Willing to work in the non-litigation department of IT Company;
3. Comfortable to come to office;
4. Available from 15th November 2021 – 31st December 2021
Other Details
Work Location – Jaipur, Rajasthan [Work from office]Duration – 1.5 months
Paid Internship with Experience Certificate
Procedure toapply
Interested candidates can apply with their updated resume on "priyal.kakkar@celebaltech.com".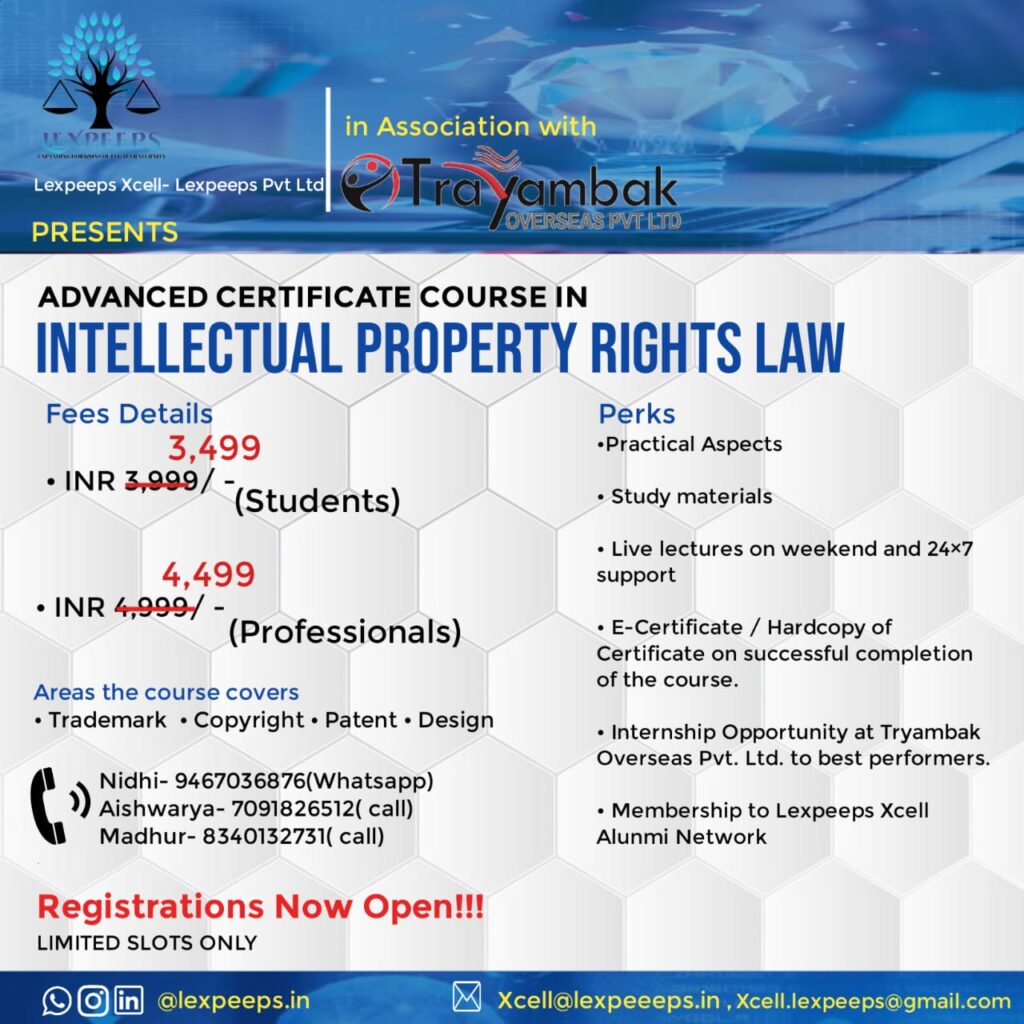 For regular updates, join us:
WhatsApp Group:
https://chat.whatsapp.com/GRdQLsHRwmB7QVRmS3WK
Telegram:
LinkedIn:
https://www.linkedin.com/company/lexpeeps-in-lexpeeps-pvt-ltd