Pravin Gandhi College of Law's Constitutional Law and Policy Reform Society is hosting the National Essay Competition on Constitutional Law.
ABOUT
The SVKM's Pravin Gandhi College of Law is a premier law institution under the aegis of Shri Vile Parle Kelavani Mandal. It was established in 2004 and is affiliated with the University of Mumbai.
ELIGIBILITY
All students pursuing undergraduate (three/five year) or postgraduate law degrees from any law school/university/college recognized by the Bar Council of India are eligible to participate in the Essay Competition.
Co-authorship of a maximum of TWO authors is permitted.
SVKM's Pravin Gandhi College of Law students are not permitted to participate in this competition.
TOPICS
Deliberative democracy in the Indian parliamentary system
The role of freebies in Indian elections
SUBMISSION GUIDELINES
The essay must be the original and bona fide work of the participating author.
Only one submission per author or a team of co-authors is permissible. In case of more than one submission, only the one received first would be considered for review.
The Constitutional Law and Policy Reform Society owns all copyright and publishing rights to the content submitted. While the work is submitted here, the author is not permitted to submit it elsewhere.
The Competition is restricted to one submission per person/team. Multiple registrations from different teams will be allowed from the same college provided they have all registered separately on the given link.
Font Type: Times New Roman
Headings, Sub Headings: Font Size 14, Bold, Underlined
Content: Font Size 12, Normal
Alignment: Justified
Line spacing: 1.5
Margins: Normal
Style of citation: Endnotes; Indian Law Institute (ILI)
Endnotes: Font Size 10; Line Spacing
Plagiarism Limit – 15%
AWARDS
Winners from each topic would have the opportunity to publish their essays on the CLPRS blog.
The author of the winning essay from each topic shall be given a Cash Prize of Rs. 1500 and a Certificate.
In the case of Co-Authors, they shall collectively be given a cash prize of 1500.
All participants will be getting participation certificates.
IMPORTANT DATES
Last date to Register – September 18, 2022
Last Submission Date – September 24, 2022
https://docs.google.com/forms/d/e/1FAIpQLSevWBI7AxvSfTXqrGBwycibWt2RIwdCHsUtZ1gjLP1z-LCsNg/viewform
Disclaimer: All information posted by us on Lexpeeps is true to our knowledge. But still, it is suggested that you check and confirm things on your level.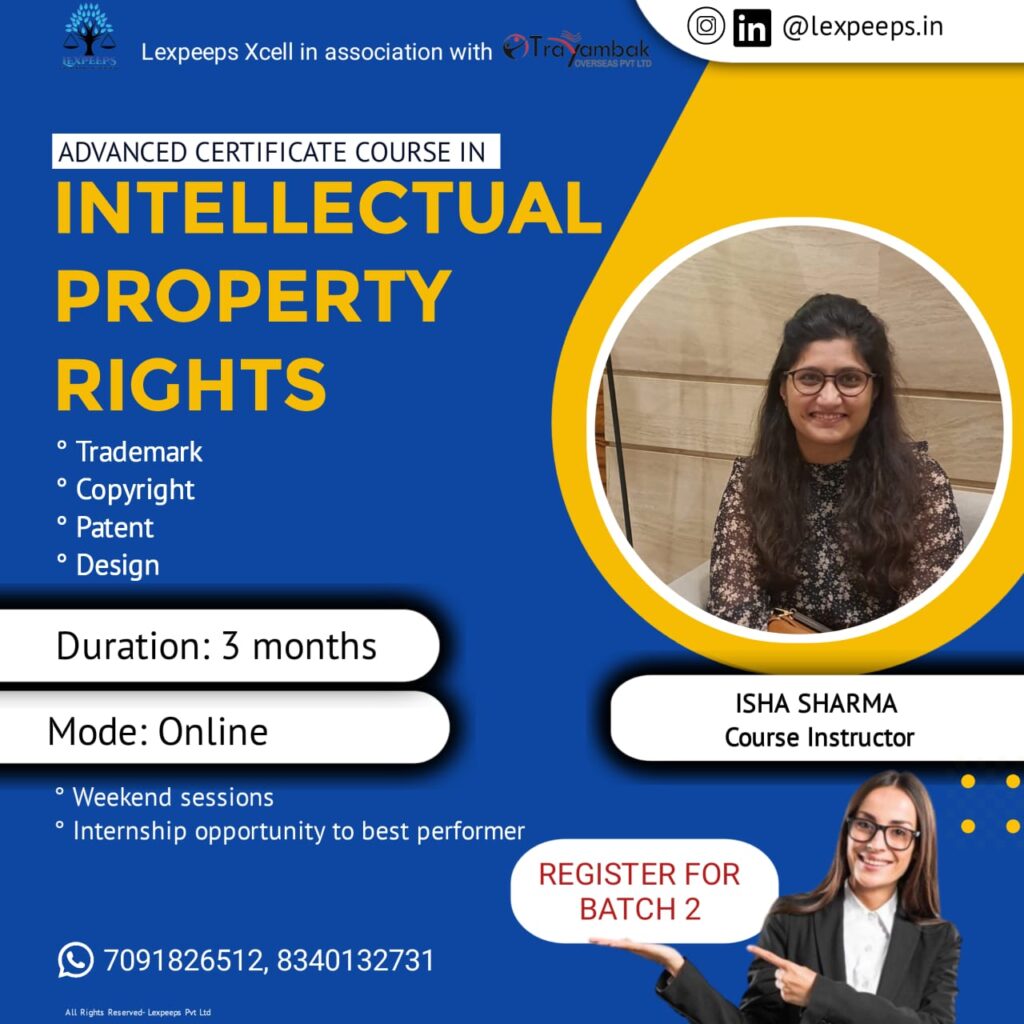 WhatsApp Group:
https://chat.whatsapp.com/G4bxdgRGHY8GRzOPSHrVwL
Telegram:
LinkedIn:
https://www.linkedin.com/company/lexpeeps-in-lexpeeps-pvt-ltd