ACLU invites rising law graduates to apply for a fellowship program to work with them as a legal fellow for Criminal Law Reform Project Fall 2023 Fellowship.
ABOUT
The ACLU invites rising third-year law students and law graduates to apply for a sponsorship opportunity to work with us as a Legal Fellow for up to two years. The Criminal Law Reform Project (CLRP)of the National office in New York, NY seeks applicants to consider for a sponsored fellowship such as Equal Justice Works or other public interest fellowships to begin in the fall of 2023.
CLRP seeks to sponsor a fellow in the New York office to undertake a project combatting policing harm through state constitutions and creative litigation to support investments in alternatives to police responses. 
RESPONSIBILITIES
Conduct legal research and analysis and develop theories to support new litigation projects
Draft legal memoranda, pleadings, affidavits, motions, and briefs
Interview witnesses and potential clients
Participate in discovery and trial practice
Draft and edit public education and non-litigation advocacy materials
Provide support and assistance to ACLU affiliates and cooperating attorneys
Help manage summer legal internship program and supervise student interns
Engage in public speaking and attend meetings and/or conferences as needed
Center principles of equity, inclusion, and belonging in all work, embedding the values in program development, policy application, and organizational practices and processes
Commitment to the mission of the ACLU
Demonstrate a commitment to diversity within the office using a personal approach that values all individuals and respects differences in regards to race, ethnicity, age, gender identity and expression, sexual orientation, religion, disability and socio-economic circumstance
Commitment to work collaboratively and respectfully toward resolving obstacles and/or conflicts
EXPERIENCE & QUALIFICATIONS
J.D. or expected to receive a J.D. by the spring of 2023 
Demonstrated commitment to criminal justice and racial justice
Willingness to work closely with the CLRP through the funding application process
Excellent research, writing, and verbal communication skills 
Demonstrated ability to conduct complex legal analysis and fact-finding 
Excellent interpersonal skills and a proven ability to work independently as well as within a team 
Self-motivated with the ability to take initiative, manage a variety of tasks and see projects through to completion
COMPENSATION
The ACLU has a litigator scale that determines pay for attorneys in our Legal Department. The range of salaries are the following, based on year of law school graduation (please consult the hiring manager for specific salary details, based on individual circumstances):
0-2 years since law school graduation: $76,320- $87,787 
3-5 years since law school graduation: $93,493-$104,553
6-10 years since law school graduation: $107,690- $121,206
11-15 years since law school graduation: $124,843-$140,511
16-20 years since law school graduation: $144,726-$162,891
21-25 years since law school graduation: $167,778-$188,835
26-30+ years since law school graduation: $194,500- $218,912 
These salaries are reflective of positions based in New York, NY. The salary will be subject to a locality adjustment (according to a specific city and state), if an authorization is granted to work outside of the location listed in this posting. Note that most of the salaries listed on our job postings reflect New York, NY salaries, where our National offices are headquartered.
https://www.aclu.org/careers/apply/?job=6123301002&type=fulltime
Disclaimer: All information posted by us on Lexpeeps is true to our knowledge. But still, it is suggested that you check and confirm things on your level.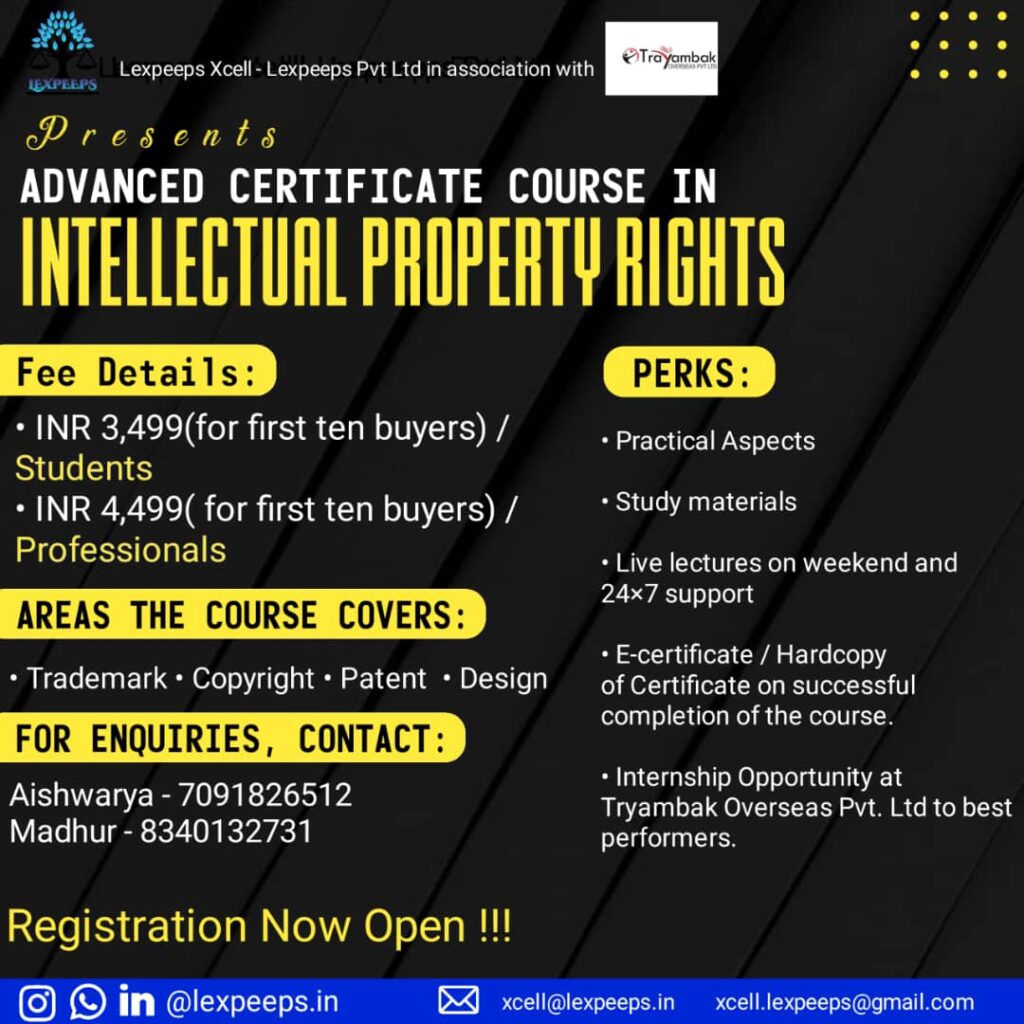 WhatsApp Group:
https://chat.whatsapp.com/G4bxdgRGHY8GRzOPSHrVwL
Telegram:
LinkedIn:
https://www.linkedin.com/company/lexpeeps-in-lexpeeps-pvt-ltd