THE SOCIETY OF LAWS AND LITERATURE, NLUO is seeking articles through the call for articles.
ABOUT
The Society of Law and Literature, as the name implies, focuses not only on legal and literary writings but also encompasses extracurricular activities such as street play, theatre, film review, and so on. It is well known that when deciding individual cases, judges prefer to engage in semantic jugglery to relate better to the various facets of a social structure that get reflected in a judgment. Literature teaches interpretation skills and opens the door to new perspectives. Since the emergence of law, jurists have relied on the versatility and liveliness of literature to annex definitions to legal norms, fill the gaps of legal missteps, or convert complex legalese to layman's language.
SUBMISSIONS GUIDELINES
DIRECTIVES
Because of the inter-disciplinary nature of the blog, it will not accept submissions that are purely legal or literary assessments.
The entries must exhibit a clear connection between law and literature. All authors are requested to submit only original content.
Entries that are not interdisciplinary will be dismissed without a thorough review of the article.
Furthermore, all submissions must include some novel analysis of the author(s) 'perspectives that add to the existing literature on the subject, rather than being a simple descriptive/informative piece or a collation of information from multiple sources.
Submissions shall go through a mandatory Plagiarism Check before being shortlisted for further review.
Submissions should be sent as an MS Word (.doc) attachment with the title of the article as the file name.
Letter of Interest:
Submissions should be emailed to sll@nluo.ac.in.
All submissions must be supplemented by a cover letter that includes the name of the author/s, organisational affiliation, headline, and category of the submission.
The author's contact information, including e-mail and phone number, should also be included in the cover letter.
Specifics of Identification:
The body of the submission must not display any kind of identifier, such as the author's name and institutional affiliation, which must be included in the cover letter.
That being said, if the author wishes to send a picture representing the submission's topic or area, they may do so with a 1:1 aspect ratio.
Publication Decision:
The blog team shall subsequently acknowledge receipt of the submission within 24 hours, and a decision on a blog shall take approximately 7-10 days.
All blog entries will be subjected to a two-stage blind-peer review process.
Applications for expedited reviews can be made when the article is being considered for publication by other forums, or when the subject matter is of such relevance that it will lose significance if not evaluated quickly. In such instances, please specify a deadline by which the author (s) expects to receive our response.
Irrespective, the blog editorial team will take at least three days to communicate its decision on blog submissions requesting prompt feedback.
Once the article has been submitted, acknowledgment mail will be sent in one day's time. From that moment of submission, the author will have three days to retract their submission.
It is the discretion of the editorial board to either accept or reject an article. Any easing of submission rules is at the discretion of the editorial board.
CONTACT DETAILS
Phone No. :-8077806022 (Mukesh Kumar)
Phone No. :-9330413760 (Indrashish Majumder)
Call Timing:-5:00pm to 7:00pm
Email:-sll@nluo.ac.in
Location:-Society of Law and Literature
National Law University Odisha,
Cuttack Kathajodi Campus, SEC – 13, CDA,
Cuttack- 753015
Disclaimer: All information posted by us on Lexpeeps is true to our knowledge. But still, it is suggested that you check and confirm things on your level.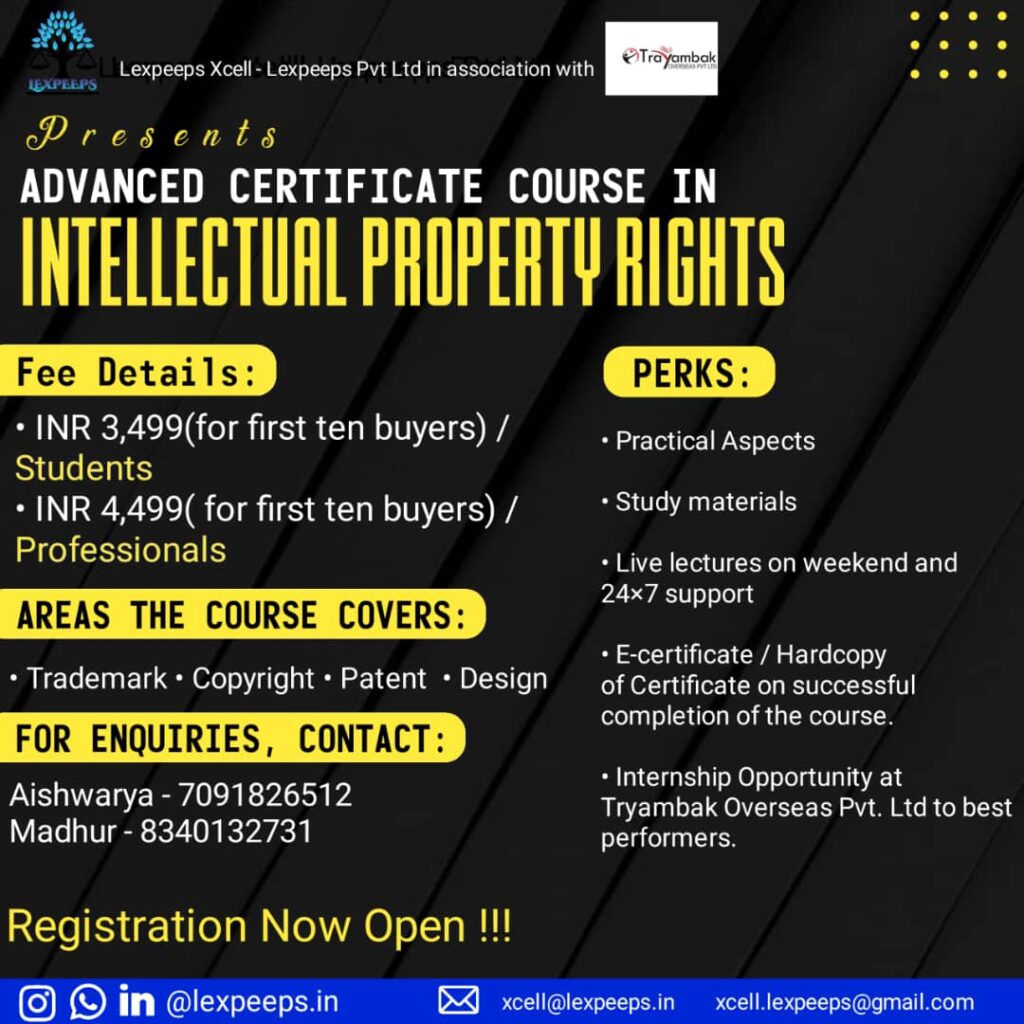 WhatsApp Group:
https://chat.whatsapp.com/G4bxdgRGHY8GRzOPSHrVwL
Telegram:
LinkedIn:
https://www.linkedin.com/company/lexpeeps-in-lexpeeps-pvt-ltd